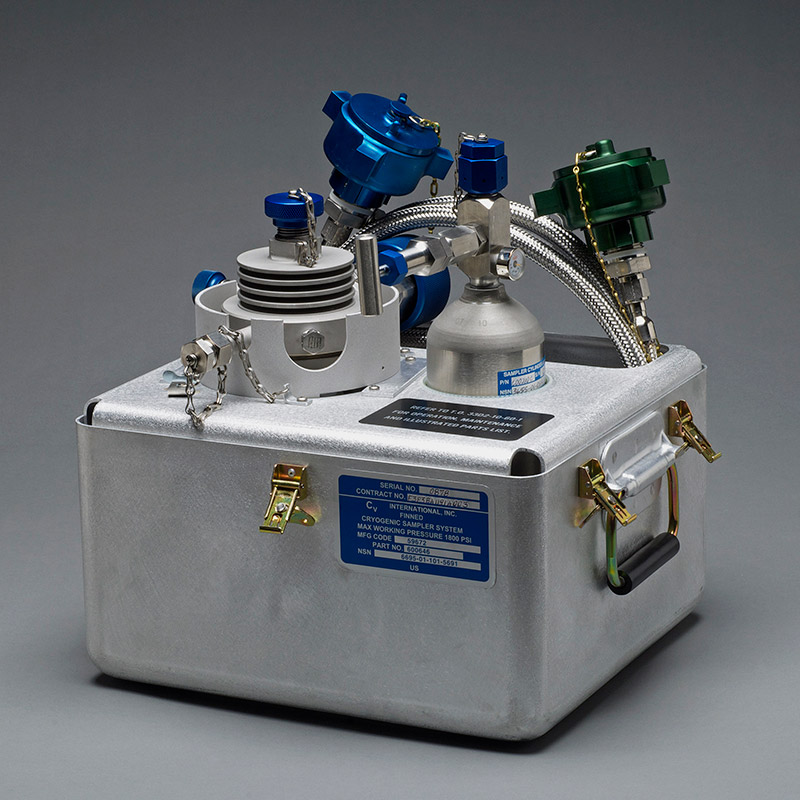 Cryogenic Sampler
Sampling of pilot breathing air for later analysis
The Finned Double-Cup Sampler – This all stainless steel, machined and welded assembly contains the threaded-on double cups, a Burst Plug providing overpressure protection and a Charging Valve to trap the liquid sample once the system is cooled down. The finned design of this sampler provides improved vaporization (heat transfer) characteristics so as to enable 10-12 minute average sample time.
learn more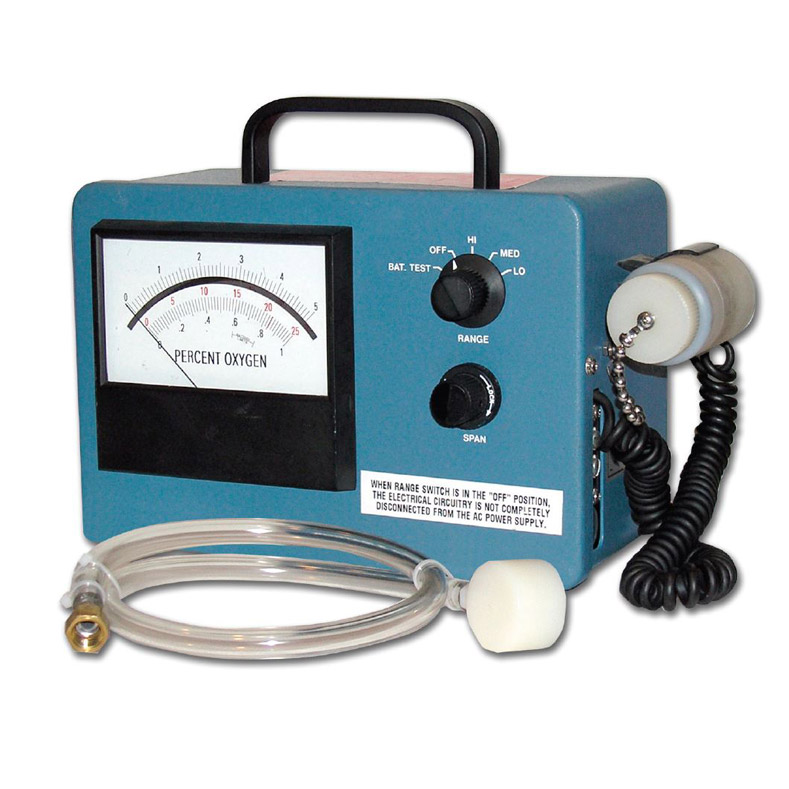 Portable Oxygen Analyzer
Direct reading of Oxygen content
CvI's Portable Oxygen Analyzer is a cost-effective, reliable, battery operated oxygen meter that can be used to measure nitrogen purity. Used with nitrogen generators or directly with CVI's nitrogen generating Mobile Air/Nitrogen Charging Station (MANCS), and the Mobile Nitrogen Generator (MNG-2A/SP6), the oxygen analyzer allows the selection of high, medium, or low scale ranges, depending on the required degree of accuracy.
learn more